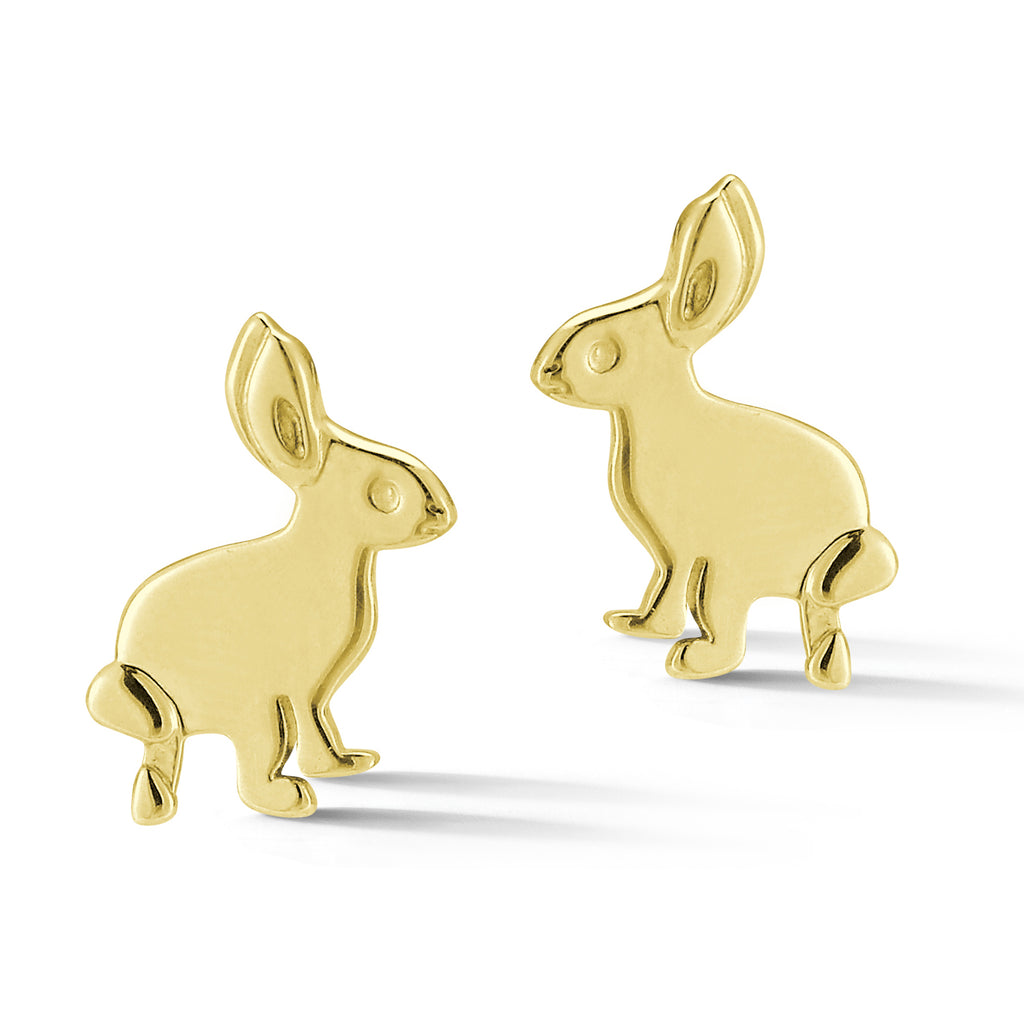 Details
This adorable bunny wears well on your ear lobes all day long. 
A great everyday earring with a bit of whimsy and cuteness, it's also the
year of the Rabbit this year!
Available in both 14k Gold and Silver.
You can buy these as a pair or as singles and mix and match.
Dimensions: 10mm Height x 8mm Width x 1.2mm thickness