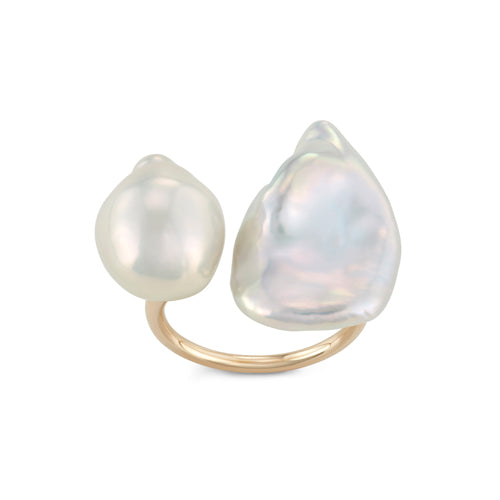 Petal Pearl Statement Ring
Details
Not your traditional pearl ring, these bold cultured lustrous Baroque
pearls are securely inset and pegged onto a tapered open U-shape band,
making it adjustable to fit more than one ring size.
We like to wear it on our middle or index finger to make a statement and
have it shine and highlight a woman's timeless elegance.
14k Yellow Gold
Baroque pearls
Fun fact: Baroque pearls are Cultured freshwater or saltwater pearls that
are imperfect pearls of irregular shape and sizes. Their surfaces are uneven with
dented areas. These unique imperfections are what makes Baroque pearls
special and desirable. No two Baroque pearls will be alike,
just like what makes you special and unique to the rest of the world.
Dimensions: 14-15mm Baroque pear shape and 11-12mm drop shape
Hand-Made with love in NYC using recycled gold
*** Picture shows a ring size 7 on the model