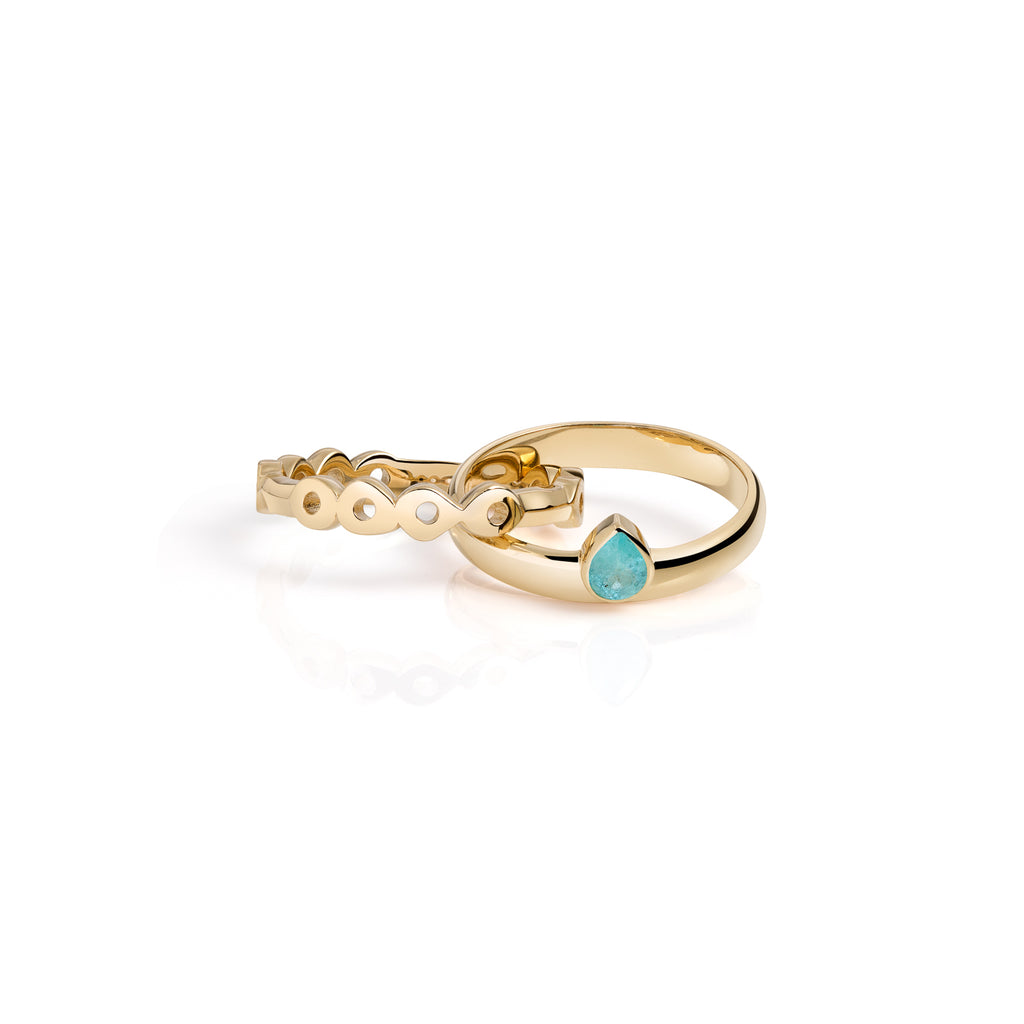 Connected Rolling Ring Bands with Paraiba Tourmaline
Details
Born from our desire to interact, bond and connect with others during the shelter-in-place time period, these series of Connected Rings are linked with a plain half-round band for added comfort and a band with stones. Each Connected ring consists of 2 separate rings that are permanently linked. Over time, they can always be separated and worn separately. 
These rolling rings are linked and engraved with our logo and the metal mark stamp indicating the material (925 for sterling silver or 14k for gold). Both styles of rings can be engraved with your own initials or name inside the plain half-round band to customize into a special piece to celebrate you or a special event.
These two rolling ring bands are comfortable, make a statement and work great as
alternative wedding bands. 
We linked a ring band with a stunning Paraiba Tourmaline Pear shape stone to a plain
half-round band for added comfort.
14k Yellow Gold
Paraiba Tourmaline 0.32 cwt
Handmade with love in NYC using recycled gold
*** Picture shows a ring size 7 worn on the model