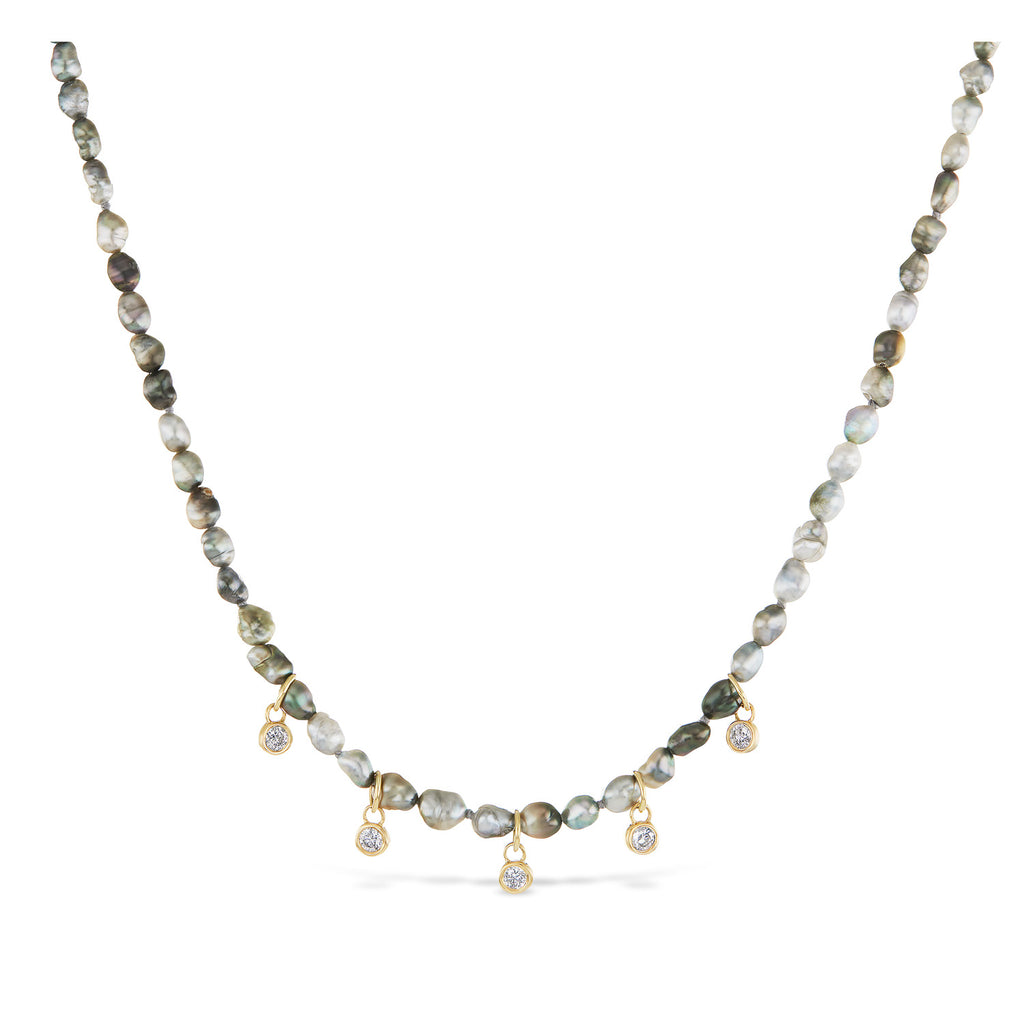 Tahitian pearl necklace with diamond charms
Details
Natural Tahitian small baroque pearls with diamond charms. Knotted every 1" and strung with five diamond charms dangling at the front of the pearls.
Looks great worn with a tank top, dress or shirt, the colorful and rich luster of the Tahitian Pearls and the warm tones of salt and pepper diamonds compliment each other beautifully.
*Due to the nature of these natural baroque shape pearls, the sizes and shapes will vary each time we make this necklace making each piece unique to you and you only
Total Length: 16"
Small Baroque Tahitian Pearls
Salt and Pepper Diamonds 0.59 cwt
Made with love in New York City using recycled 14k yellow gold